TOM - 1501
Photo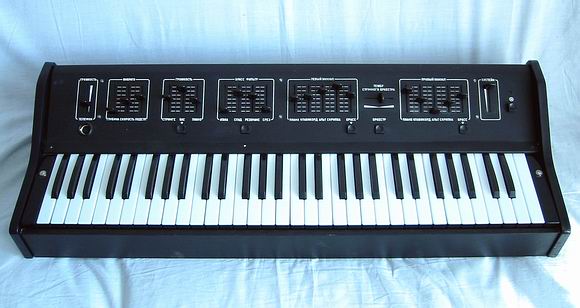 Description
Tula's factory of musical instruments "Melodiya". Tom - 1501 is an EMI, that has an orchestral effect. This portable instrument is intended for solo playing musical compositions of any genre. It is also can be successfully used in ensembles. Tom - 1501 is a one-manual keyboard instrument that can play the following soundings: piano, clavesin, orchestrall ensemble, viola, contrabass and wind instruments.
The instrument consists of the following sections:
assigning generator
12 manipulators
generator of infralow frequency
delay line
brass filter
block of filters
output amp
power block
volume pedal
sustain pedal
The only thing that forms all the tones is the main generator. That's why a possibility of instrument's detuning in the process of operation is eliminated. The basis of timbres formation of the instrument is a synthesis of 6 registers on the left side of the keyboard and 5 registers on the right one. Tom - 1501 gives one a possibility to change sounding during playing the composition using such special effects as vibrato, sustain, chorus.
Specifications:
Number of keyboards
1
Total volume of keyboard
5 1/12 octave
Total audible range
6 1/12 octave
Volume of bass section
2 octave
Number of registers
7
The generator has a frequency stability of
max 0,3%
Accuracy of pitch
0,035%
Frequency modulation of the basic tone
max +/- 3%
Tones pitch retuning of the instrument
+/- 6%
Rated outlet voltage in a load on outputs, V
mono
0,3
stereo
0,2
piano
0,2
headphone (in a load 8 Om)
0,3
Level background/noise in a pause
max 55 dB
power consumption
max 15 W
Mains voltage (50Hz)
220+10 V
dimensions
920õ360õ195 mm
weight (upright not included)
max 13 kg
Photo
Photo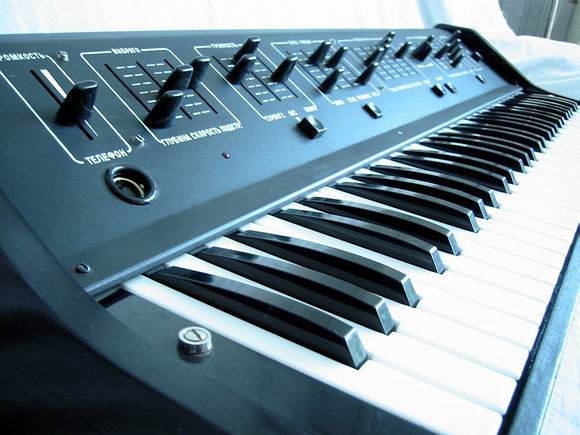 Sounds
Tom - 1501 | Manuals | Schemes