Aelita
Photo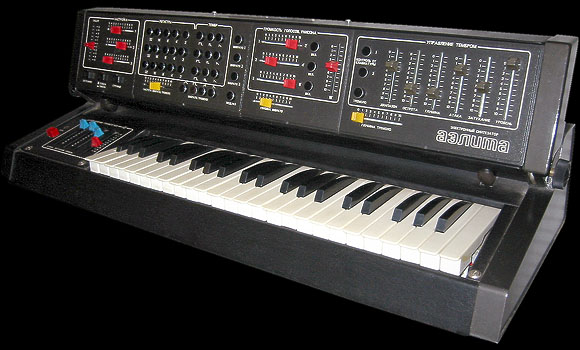 Description
Electric musical synthesizer Aelita (Murom plant RIP). This monophonic synthesizer with 3 oscillators is a modern musical instrument. If a player uses different musical effects (for example three-part unison, timbral glissando, frequency vibrato, timbre tremolo, decay, attack, strings.) a composition would sound in a new fashion.
Sounding may be changed during the playing as well as timbre: special controls are provided for it.
There is a possibility to record sounding on a tape during playing composition. This instrument can be successfully used in a variety ensembles.
The elegent package made out of aluminium alloy and is covered with artificial leather. It is well protected by the light and firm case.
Specifications:
The outlet voltage, V
0,25
Number of octaves:
- musical range
7,5
- keyboard
3,5
Sound range
from "fa" to "do"
Number of registers
- in every voice
5 (32';16';8';4';2')
- unison and string
4 (16';8';4';2')
Noise level, pause level, dB
-55
Volume control range, dB
60
Mains voltage, V
220
Power consumtion, W
25
Dimensions, mm
285å335å900
Weight, kg
15
Photo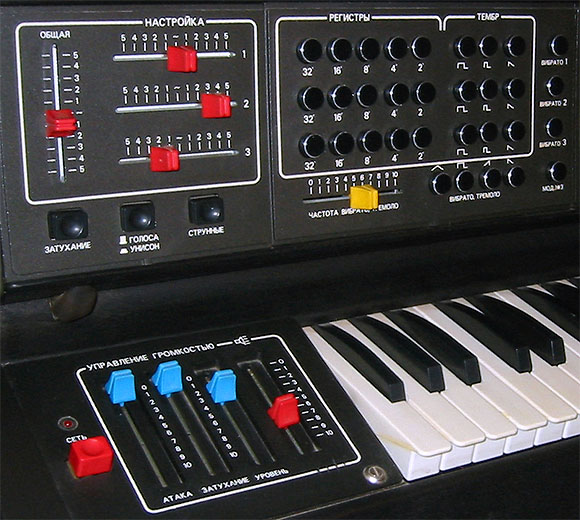 Photo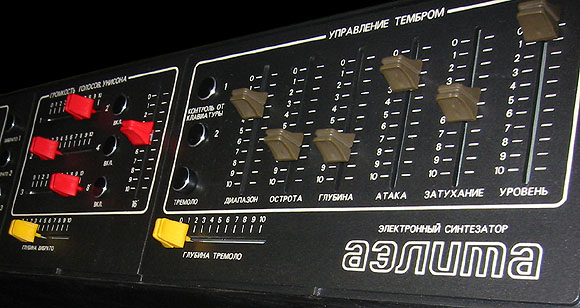 Sounds
Aelita | Manuals | Schemes | Sound maps | Service manual