Amfiton M-028
Photo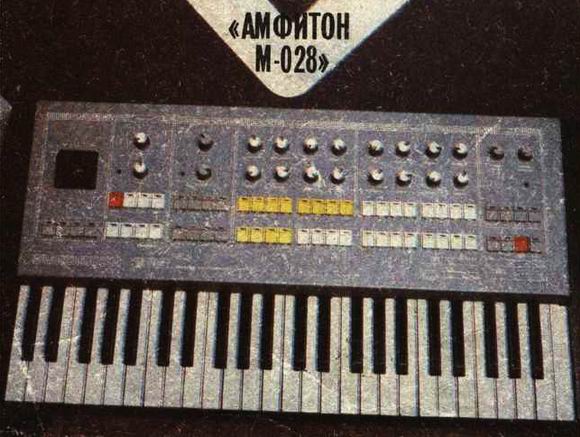 Description
An electric digital eight-voiced synthesizer Amfiton M - 028 is able to extend playing possibilities of every modern ensemble.
It is created on the basis KP-580 microprocessor. With the help of it, it's possible to get 64 programmed timbres of sounding of every composition, a half of them is made by the manufacturer and another half is left for an user according to his personal taste. Internal sequencer remember a melody and chord sequences, then play it in any note range, speed and many time.
Amfiton M - 28 provides for volume control, timbre and pitch control; It also provides for attack, decay, release control..
There is a noise generator with level control. The new synthesizer is consistent with any amplifier. There is also an output for phones.
Specifications:
| | |
| --- | --- |
| Number of octaves on the keyboard | 5 |
| Sequencer memory | 512 notes |
| Signal-to-noise ratio | min - 50dB |
| Volume control range | min 40dB |
| The outlet voltage in a load 10kOm | min 0.25 V |
| Power consumption | 30W |
| Dimensions | 740õ395õ147 mm |
| Weight | 12kg |
Photo