Electronica EM - 141 VENTA
Photo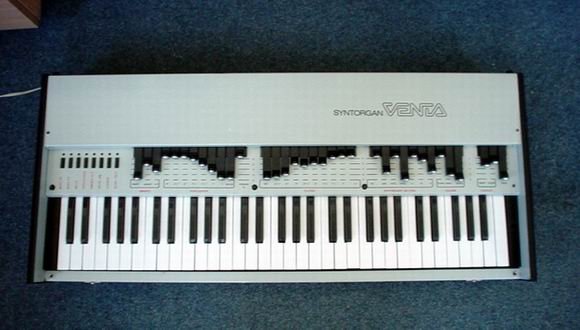 Description
Electronica EM - 141 VENTA is a one-manual polyphonic portable instrument. It is designed for playing musical compositions in professional and amatear ensembles.
The instrument consists of the following sections: flute's section, percussion's section, section of synthesizer and section of chorus-flanger effect. Flute and percussion sections are generally used as organs structure. The synthesis of timbre is proceeded from 10 harmonics by the use of their levels' set. Timbre formation that uses only sinusoidal signals plays sounding of "Hammond" organ, vibraphone and other instruments. The section of the synthesizer that contains devices of control filter plays wind instruments (French horn, English horn, etc.) and the most various sounds of synthesizer. The case of the instrument is a part of protective casing of the device.
The instrument provides the following:
A good frequency stability of the main generator by the use of quartz frequency control.
Minimum error relative to uniformly tempered musical scale of sound pitch's interval.
A possibility to shift the whole pitch of the instrument on +/- 1/4 tone.
A wealthy timbre colouring of sounding with a possibility to control sounding's decay.
Specifications:
Registers of the manual:
- flute's with set of the timbre
10(16;5 1/3; 8;4;2 2/3;2;1 3/5;1 1/3;1;1 1/2)
- flute's registers of fixed ON
1
- percussion's with set of the timbre
7(4;2 2/3;2;1 3/5;1 1/3;1;1 1/2_)
- bass' registers of fixed on in the volume of two octaves
2
Total audible range
8 octaves
Error of sound pitch's interval relative to uniformly tempered scale
max 0,05%
Relative frequency instability of the main generator in automatic condition over 30 days
max 0,1%
Relative frequency instability of the main generator in manual condition over 4 days
max 0,3%
Rated outlet voltage in a load 10 kOm
max 0,25 '
Amplitude value
max 2,4 V
Signal/(Noise+Background)
min 60 dB
Dynamic range of volume control by the pedal
min 40 dB
Vibrato frequency
from 5(-2) to 7(+3) Hz
Weight
max 20 kg
Dimensions:
938X410X125 mm
Photo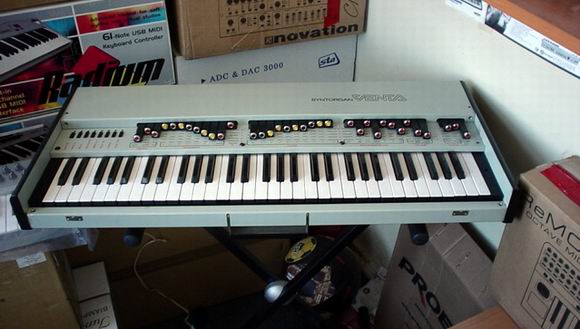 Sounds
Electronica EM - 141 VENTA | Manual