Lider
Photo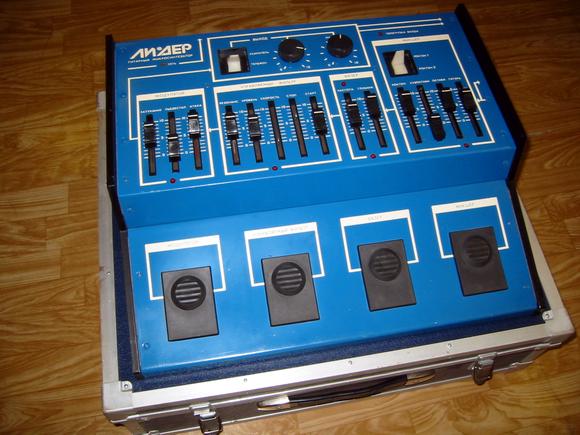 Description
LIDER -1 (produced by Formanta factory in 1982) is a guitar microsynthesizer designed to be applied by guitar players who use external effects in the live performance or studio work. The synthesizer is a floor-mounted unit with four rubber footswitches; it also has sliders and knobs for changing the parameters of effects. LEADER-1 has 5 main series sections: MIXER, PHASER, CONTROLLED FILTER, MODULATOR, and OUTPUT - every one with its own parameters and an indicator.
Control functions:
MIXER: rocktone 1/2 on, rocktone, suboctave, octave, guitar;
PHASER: frequency, depth;
CONTROLLED FILTER: resonance, level, rate, start, stop;
MODULATOR: decay, pedestal, attack;
OUTPUT: AMPLIFIER/PHONE ON, EFFECT, SCALE.
Commutation: line input, output (line, phone, amplifier). On the outer surface of the bottom panel, an input sensitivity regulator is situated.
Engineer: Igor Mironov, designer: Sergey Sarasek, produced by Urals Vector Company.
Photo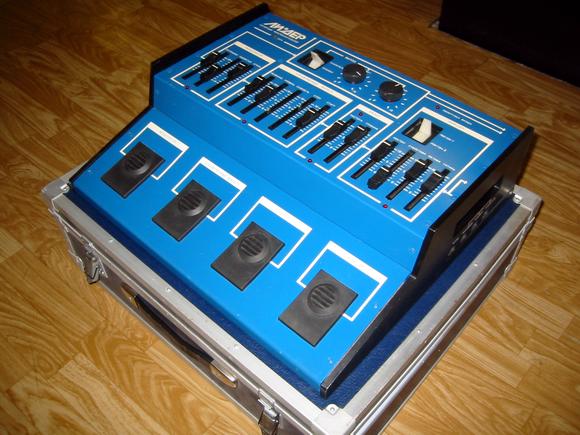 Sounds