Unost' - 73
Photo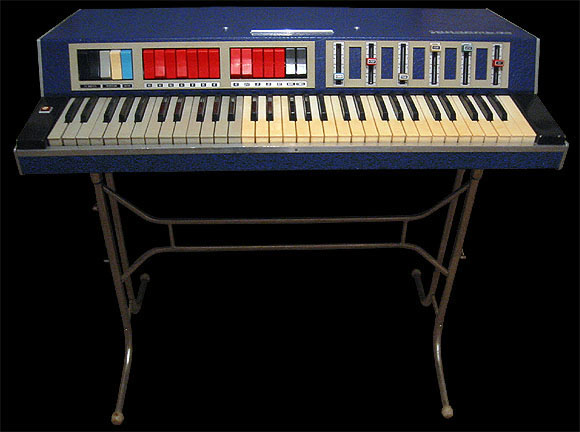 Description
EMI Unost' - 73 has the State "Quality Symbol". It's a polyphonic keyboard instrument.
There are some effects such as vibrato, glissando, percussion, sustain with continuous duration control, repeat with continuous control in frequency in this instrument.
Volume is controlled by a pedal. The keyboard inclines in accordance with player's desire. There is a possibility to record a composition without microphone. One can listen to this record by th use of headphones.
Specifications:
Number of octaves
- in musical range
8
- in keyboard
5
Number of keys
61
Number of registers synthesizing sounds
6
Sound range
from "C" contra octave to fifth octave "H"
Mains voltage, V
220
Power consumption, W
35
Dimensions, mm:
- without legs
972õ524õ280
- with legs
972õ551õ914
Weight, kg:
- without case
40
- with case
65
Photo

Photo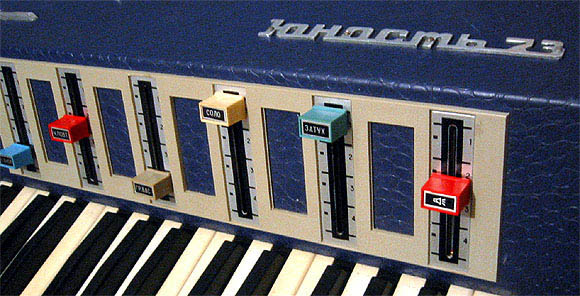 Unost - 73 | Manual | Schematics